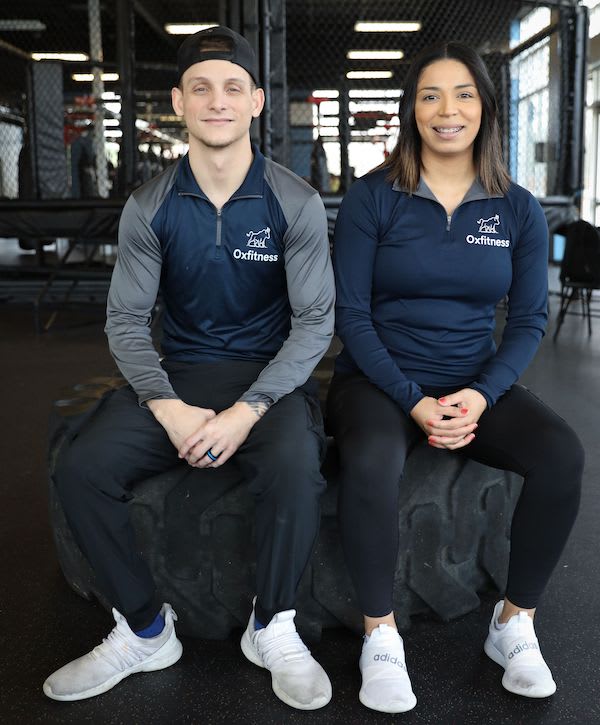 Josh and Bricella Oxendine
Josh Oxendine has been an MMA fighter for 8 years where he has worked with the best of the best in preparation for his fights. Through his experience he brings invaluable knowledge to all his clients. He is committed to bringing the best out of every client. Josh is a military veteran who proudly served in the Marine Corps. His passion for fitness is unmatched and he always gives 100%. This is why he has been able to successfully train so may clients over the years.
Bricella Oxendine has been in the weight loss industry for about 4 years and loves helping people achieve their goals. She owns her own meal prep company called Chela's Kitchen where she creates healthy, great tasting meals made with fresh ingredients. She opened Chela's Kitchen because of her love of food and desire to incorporate great food that tastes great and is healthy.
Together, Josh and Bricella started OxFitness because they wanted to open up a family oriented gym to change the lives of people in their community. They wanted to build a place where everyone feels welcomed. You'll find the whole package at OxFitness, because Josh and Bricella's goal is to do what they love and help others to get to their goals!